Recently, it has been found that a number of companies have copied and stolen our promotional videos, company profiles, product pictures and other events, and such plagiarism has seriously violated our relevant rights and interests.
We have not made any cooperation with them yet, if you see any product pictures, videos and other information similar to ours, please keep your eyes open and identify them carefully. If you can't distinguish, you can contact our personnel.
Such a practice of opportunistically copying others' works without any effort not only infringes on the rights of the originator and causes unfair competition, but also deceives the consumers. We believe that a company that is stacked up by using the means of copying and stealing information is also unlikely to provide good credit protection for its customers.
At present, we have negotiated amicably with the relevant companies who have misappropriated our information to take down and delete their contents. If such incidents are found again, we will resort to law to protect our rights and interests and reserve the right to pursue the relevant economic losses.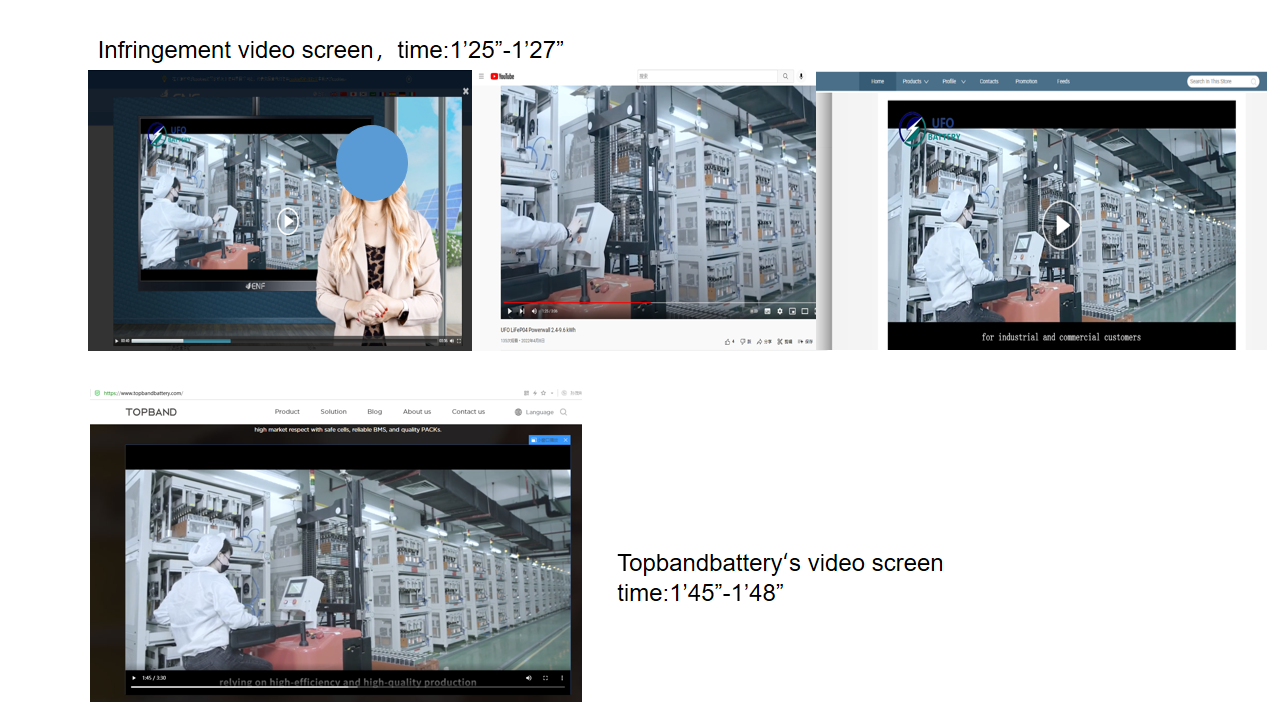 Screenshots of some infringing content
Here, we welcome friends to supervise and report, resist this illegal behavior together, and work together to create a healthy and harmonious communication space.
Topband battery is your trusted lithium battery manufacturer, we are committed to providing efficient lithium battery system solutions and services to our global partners.
Over the years, we have continued to cultivate the field of energy storage and light electric vehicle and our products are widely used in home energy storage, recreational vehicle, communication backup, UPS backup, electric bicycle & tricycle and other fields.